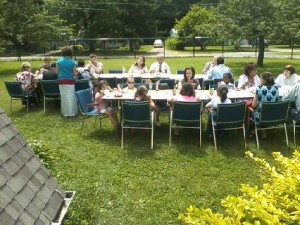 As the church grows we are having special church services that includes lunch immediately following our morning service!
We have had a wonderful time this past year getting to know each other, enjoying great food and encouraging each other's walk with and growth in Jesus Christ.
Thanks to all who've helped make these special services even more special by preparing dishes and sharing extended time with us.
Come meet the One who says I've come to give you life and life more abundantly (John 10:10)!